Our equipment mix our hydraulic jack expertise
with the highest control system technology.
When the worst happens with your aircraft you need to rely on the best recovery jacking systems available in the market.
Combining accuracy and reliability to ensure a safe and fast recovery operation of your aircraft, these equipment mix our hydraulic jack expertise with the highest technology in lifting control systems developed by our company.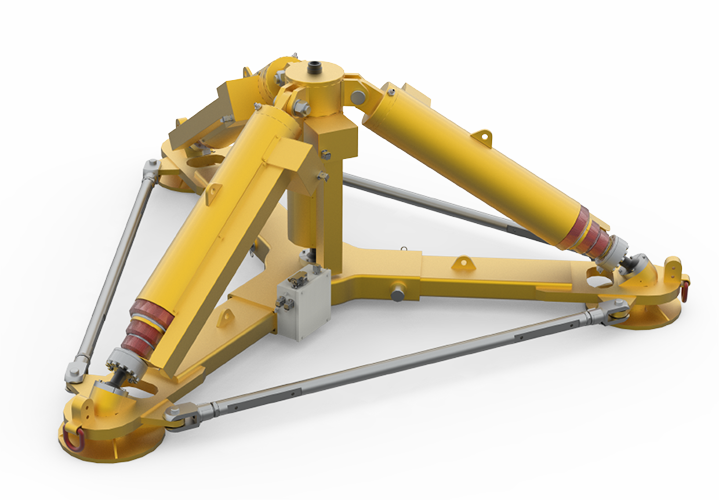 QUALITY & BENEFICTS
Ground support equipment manufacturer guarantee.
Designed with the highest safety and quality standards.
Long service life in operation.
Factory load tested: 150% vertical and 15% lateral load.
Tested in an aircraft to guarantee their performance in operation.
Compact storage configuration to be transported to the accident site.
No special tools needed for assembly.
Cylinder tube and hydraulic extensions hard chrome plated.
All unpainted parts galvanized or zinc plated for corrosion resistance.
Robust design to reduce maintenance costs.
Skydrol resistant paint.
CE certification and compliance with EN, ISO and IATA(AHM) regulations.
OEM after sales service.
At least 15 years of spare parts availability an in stock.
OUR AIRCRAFT RECOVERY EQUIPMENT
In tripod or axle jack version our recovery equipment is the best option when minimum clearance is available to perform the operation with your damaged aircraft.

RECOVERY TRIPOD JACKS
TRANSPORTATION
Thanks to its modular storage design in less than 10 m3 volume and 5t weight, it can be taken anywhere in the world in a few hours.
ASSEMBLY
In a very short time and not needing any special tool, the system can be assembled, transported to the accident site and positioned under aircraft fuselage with its heavy-duty hydraulic wheels set.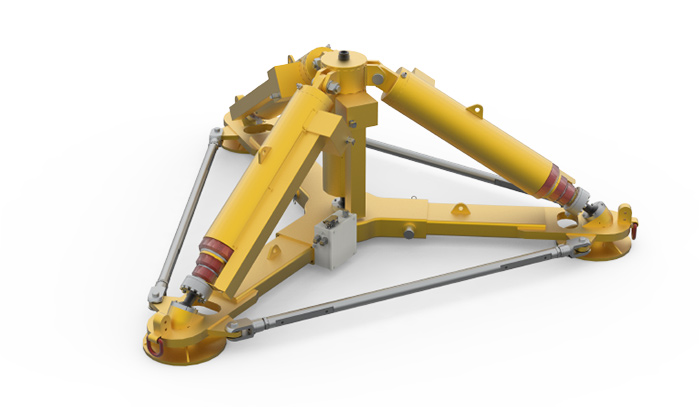 OPERATION
Once the recovery jack is connected to wing jacking point, the four hydraulic cylinders, coordinated by a PLC, automatically starts to lift the aircraft giving a precise and accurate control of pitch and roll angles during recovery operation. In one single movement and without securing the aircraft with any other equipment.
Operation is continuously secured with 3 manual safety nuts in each extension, ensuring safety and stability level required for this critical task with your aircraft.
Recovery jack integrates 4 stroke and load measurement devices in each extension. Control system is capable to follow required arc movement of the aircraft during recovering operation avoiding lateral loads.
CONTROL SYSTEM
Operation steps, lifting and load data is continuously registered in the PLC and can be checked afterwards to support traceability or any quality inspection.
Our jacking recovering system provides a complete protection of your aircraft, controlling and limiting loads applied to the fuselage and avoiding any risk of secondary damage that exists in the operation if it is carried out manually.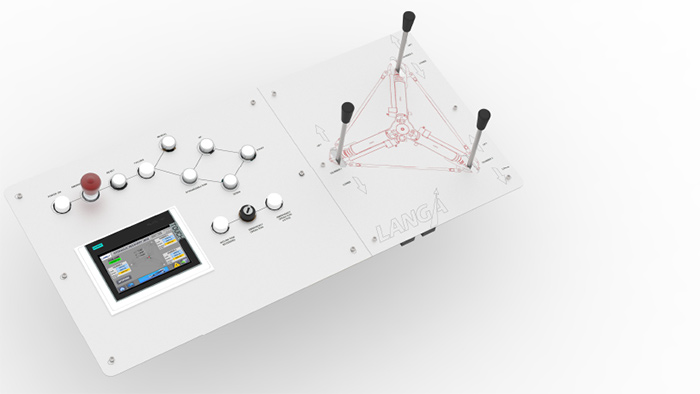 RECOVERY AXLE JACKS
RECOVERY AXLE JACKS
Our recovery axle jacks family allows wheel and brake maintenance task of your aircraft when tires are flat and minimum clearance is available for operation.
Available in 15t for military aircrafts as CN235/C295 or regional fleets and business jets and 100t version for narrow body models.
Extension time to jacking point is extremely quick and operation is secured thanks to the most powerful pneumatic pump available in the market, allowing to increase operation speed up to 15%.
Products
in Stock
To reduce lead times to our customers we have the most common equipment in stock to give service to your aircraft immediately.
YOUR FASTEST GSE PARTNER
Products
for Rent
Our rent alternative makes our equipment affordable in case of an urgent maintenance of your aircraft. Is the most flexible financial option and reduce your company investments.
EXPLORE THIS NEW GSE OPTION