Our axle jacks ensure an easy
, safe and accurate lifting operation

to perform the maintenance tasks of your aircraft
Langa Industrial range of axle jacks from 5t up to 150t, covers most of commercial and military narrow body and wide body aircrafts, regional fleets, business jets and helicopters.
Our axle jacks ensure an easy, safe and accurate lifting operation to perform the maintenance tasks of your aircraft.
Our experience of 50 years with hydraulic equipment, allow us to introduce a modular design in our axle jacks, adapting each unit to your requirements and ensuring an easy maintenance, repair operations and availability of spare parts.
Why use our axle jacks?
Commitment with safety and quality are the highest priority of our company and to assure that, we perform load tests with 150% of its nominal capacity and 15% lateral load, up to 50% higher than the industry average.
FACTORY LATERAL LOAD TEST
Langa Industrial
Others manufacturers
0% 2% 4% 6% 8% 10% 12% 14% 16%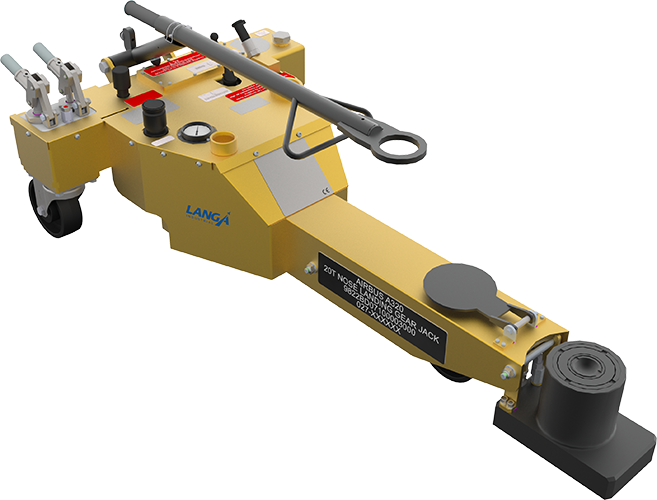 QUALITY & BENEFITS
Aircraft manufacturer homologation in main models.
Designed with the highest safety and quality standards.
Long service life in operation.
Factory load tested: 150% vertical and 15% lateral load.
Modular configuration with options to customize each unit to your specific requirements.
Robust and modular design to reduce maintenance costs.
Nitriding anti-rust treatment of cylinder.
Secondary seal ring for protection against contaminants.
Sturdy solid wheels for easy removal from the Aircraft
Jack sockets dimensions according to SAE standard AS8091.
CE certification and compliance with EN, ISO and IATA(AHM) regulations.
Skydrol resistant paint.
OEM After sales service.
At least 15 years of spare parts availability and in stock.
OUR AXLE JACKS
Our axle jacks in hand carry, ramp & hangar or flight kit versions, covers up to 150 tons to perform wheel and brake maintence task of your aicraft. Each unit can be easily configured to your operation with our available options.

Axle jacks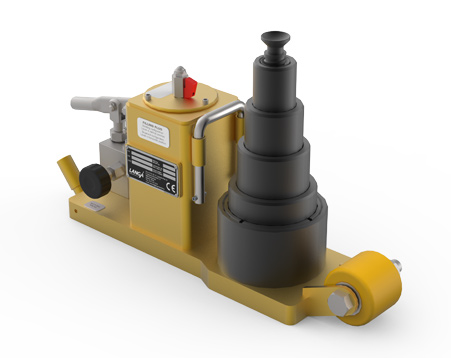 HAND CARRY
Our hand carry portfolio family integrates our axle jacks with the best relationship between load capacity and mobility.
Developed with an optimized and robust design makes possible the highest efficiency and minimum weight, always with modular design that allows the lowest maintenance costs.
New hand pump with safety valves, together with a mechanical extension and safety nut, that includes a high resistant surface treatment.
It's main feature is the ease of being loaded by a single operator, as well as the sturdy solid wheel, for easy and fast removal from the aircraft fuselage.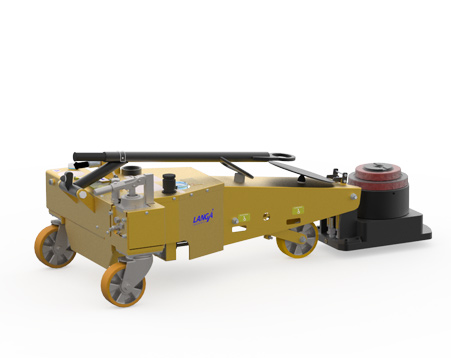 RAMP & HANGAR
With our ramp & hangar axle jacks you can select from a wide range of models with load capacity from 20 up to 150t. They are the perfect choice to make easier maintenance operations for the most common narrow body and wide body aircrafts.
Extension time to jacking point is extremely quick thanks to the most powerful pneumatic pump in the market, allowing to increase the operation speed up to 15%.
As a result of our experience of decades improving our axle jacks, has resulted in the creation of a modular configuration based in options, making easy the customization of each model to your specific operation needs.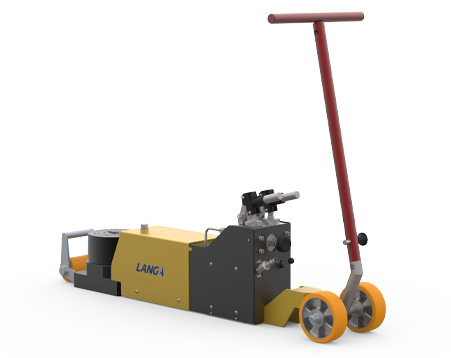 FLIGHT KIT
Our flight kit product range keeps high load capacity requirements up to 100t but with a light and ergonomic design, enabling been carried on board in the aircraft and making it easy to transport and use in the worst maintenance conditions.
Our flight kit family is slim and compact, but with the same modular configuration and friendly maintenance.
Company commitment to achieve the highest quality standards in the industry, have allowed us to supply our axle jacks to aircraft manufacturers final assembly lines, airlines and MROs all around the world.

ACCESORIES AND RELATED EQUIPMENT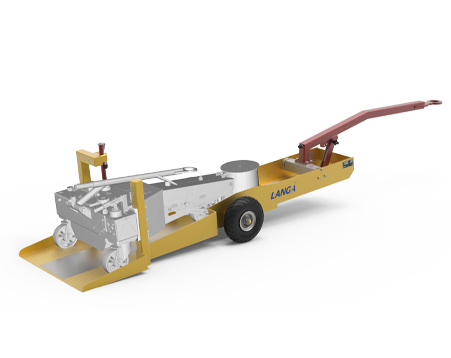 TRANSPORT CART
With load capacity for one ramp & hangar axle jack, is a compact equipment for long-distance transportation, enabling a maximum towing speed up to 25 km/h on the tarmac and aircraft parking areas.
For quick operation and reduced vibrations during movement, the carts have been designed with our improved fixing system, air pneumatic tires and adjustable height towbar.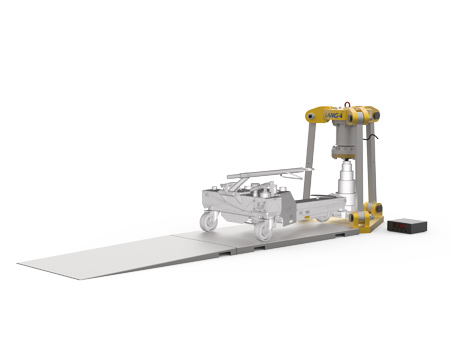 UNIVERSAL JACK TESTER
More than 35 years designing and manufacturing jacks, give the knowledge to produce a universal tester able to test all axle and tripod jacks existing in the market, regardless of the manufacturer and from 5 up to 200t.
Valid for the yearly certification of the jacks, allow the test up to 110% of the nominal load and the safety valves verification.
Products
in Stock
To reduce lead times to our customers we have the most common equipment in stock to give service to your aircraft immediately.
YOUR FASTEST GSE PARTNER
Products
for Rent
Our rent alternative makes our equipment affordable in case of an urgent maintenance of your aircraft. Is the most flexible financial option and reduce your company investments.
EXPLORE THIS NEW GSE OPTION