Creating greater value
through the quality
Selection of best materials available in the market and well-defined processes, together with a method to ensure traceability during manufacturing and a strict control throughout all steps of the production process, allow our company to ensure the highest quality standards, reliability in service and long life in operation of all our products.

AIRCRAFT MANUFACTURERS TRUST: OFFICIAL APPROVALS
Confidence in our company is based not only in the wide range of airlines and MRO companies around the world using our products, also in the official approvals of the most important aircraft manufacturers such as AIRBUS, AIRBUS HELICOPTERS, AIRBUS Defense & Space, BOEING, BAE- Systems, ATR, IRKUT, COMAC and SAAB.
ON TIME & ON QUALITY DELIVERY
0
TEST BENCHES
Located at our facilities fully dedicated to final assembly of our standard product range, our test benches allow our quality team to guarantee the best performance under the worst operating conditions.
TRIPOD JACKS TEST STAND WITH 225T CAPACITY
With its 225 metric tonnes capacity, allows our quality team to perform 110% load test and 150% structural test to all our tripod jack product family, from the smallest one of 5t for nose position of ATR 42/72 to the biggest one of 180t for wing position of A380 aircraft.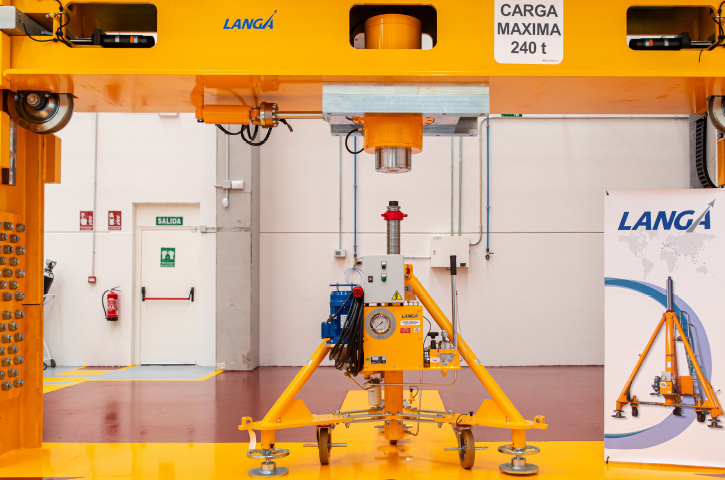 AXLE JACKS AND CYLINDERS TEST STANDS
Valid to test all models of axle jacks, special cylinders and hydraulic dumpers, with our 3 test benches we are able to certify each unit after manufacturing, repair or overhaul.
HIGHEST ACCURACY FOR AERONAUTICAL AND DEFENCE INDUSTRIES
We know that our customers use our products in operations that requires the highest precision and reliability, so our critical components are verified with measuring equipment that ensure manufactured parts meet required specifications.
Dimension and shape are controlled with our 3D coordinate measuring machine allowing an accuracy up to 0.062 mm.
Surface quality is verified with a roughness tester with 350 µm precision.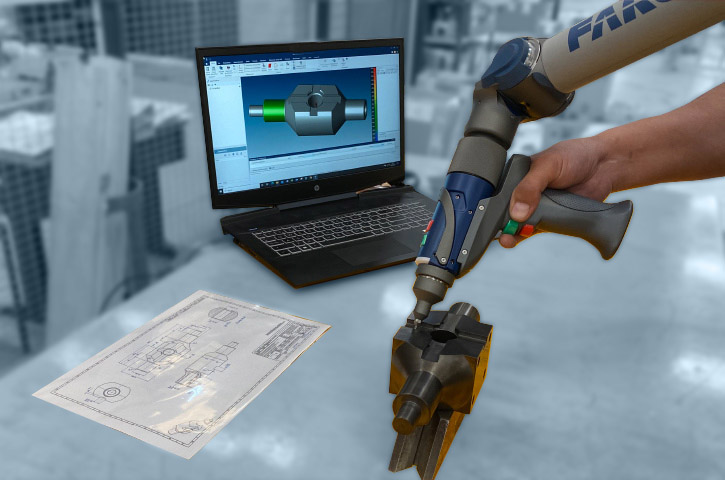 Continuous improvement

of our products and process
To ensure perfect equipment operation, our product designs, manufacturing and internal processes need to be continuously verified and improved.
This challenge entails a test and validation approach for each equipment with a combination of steps all the way down, from corrective up to control and preventive actions, to improve manufacturing process and increase quality standards.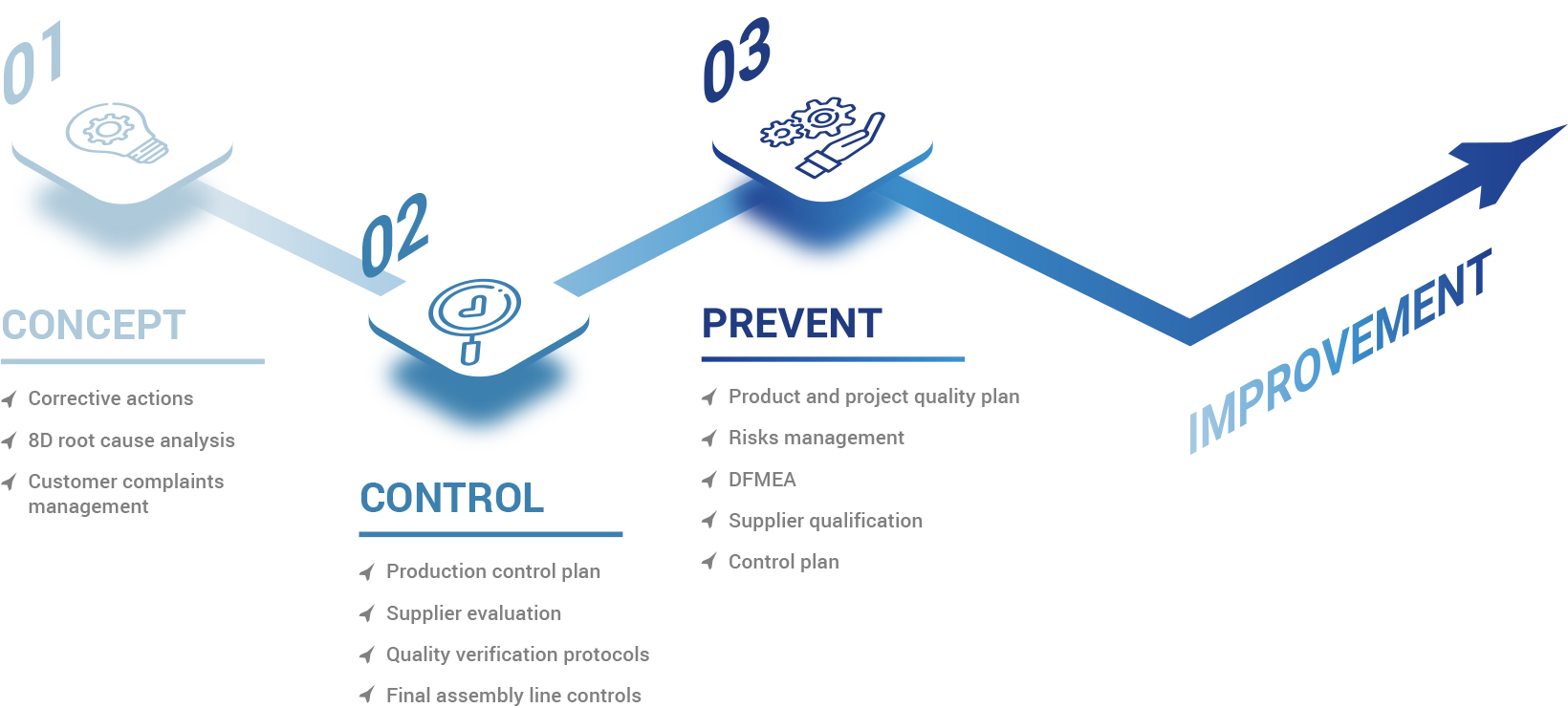 OUR CERTIFICATIONS
ISO 9001 - 2015: "Quality and Management System"
PECAL/AQAP 2110: "NATO Quality Assurance Requirements for Design, Development and Production"
UNE-EN ISO 14001. 2015: "Environmental management systems"
DOWNLOADS