Thanks to their compact design approximation to the aircraft and wheel change operation
can be done by a single person
Our service equipment has been developed for a fast, safe and effective wheel and brake change operations on the ramp, aircraft parking areas and also inside hangar. Thanks to their compact design approximation to the aircraft and wheel change operation can be done by a single person.
Suitable to use with narrow and wide body, equipment is prepared for many years of rugged use, keeping their reliability and low maintenance for an improved and easy operation.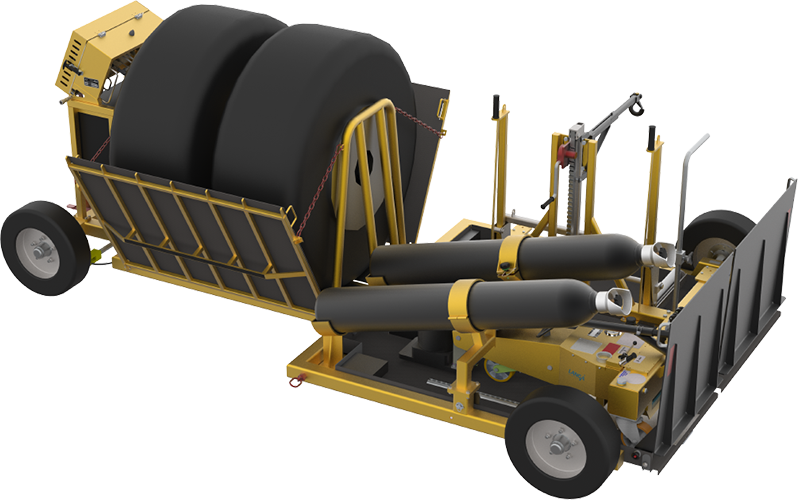 QUALITY & BENEFITS
Ground support equipment manufacturer guarantee.
Designed with the highest safety and quality standards.
Long service life in operation.
Improved design for an ergonomic operation.
Robust structure and components to reduce maintenance costs.
Designed with the lowest weight to be operated by only one person.
Prepared to be towed to required maintenance place.
Solid rubber wheels for and easy movement and positioning.
Easy and intuitive operation.
Skydrol resistant paint.
CE certification and compliance with EN, ISO and IATA(AHM) regulations.
OEM after sales service.
At least 15 years of spare parts availability an in stock.
OUR WHEEL AND BRAKE EQUIPMENT
Specially designed for a fast and safe wheel and brake change operation, our dollies and multiservice equipment are the best option for your aircraft maintenance tasks. Each unit could be adapted to your needs with different configurations available.
Wheel and brake equipment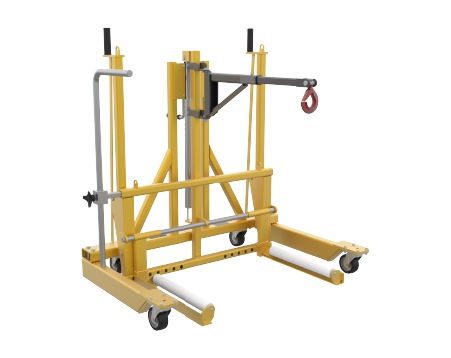 DOLLY
Our dollies are designed to change aircraft wheels and brake discs easily and efficiently and without any interference with landing gear or axle jack.
Using them in your narrow or wide aircrafts you will be able to complete maintenance task with only one operator reducing time and efforts and increasing safety and ergonomics.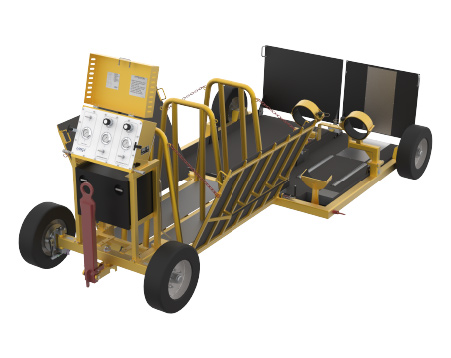 MULTISERVICE CART
Our aircraft multiservice trailers are designed with modular concept for an easy adaptation to each customer requirements or specific operation.
Depending on selected configuration, they can accommodate aircraft tyres, axle jacks, dollies, oxygen or nitrogen bottles with its control panel and other needed tools for a fast operation with the aircraft.
Products
in Stock
To reduce lead times to our customers we have the most common equipment in stock to give service to your aircraft immediately.
YOUR FASTEST GSE PARTNER
Products
for Rent
Our rent alternative makes our equipment affordable in case of an urgent maintenance of your aircraft. Is the most flexible financial option and reduce your company investments.
EXPLORE THIS NEW GSE OPTION