Our tripod jacks ensure an
easy, safe and accurate lifting operation

to perform the maintenance tasks of your aircraft
Langa Industrial range of tripod jacks with load capacity from 2 to 180 tons, covers most of commercial and military narrow body and wide body aircrafts, regional fleets, business jets and helicopters.
Our tripod jacks ensure an easy, safe and accurate lifting operation to perform the maintenance tasks of your aircraft.
Tripod jacks high quality and robust design, reduce costs and maintenance. Also, thanks to different optional configurations available, they can be easily adapted to your needs.
Why use our tripod jacks?
Commitment with safety and quality are the highest priority of our company and to assure that, we perform load tests with 150% of its nominal capacity and 15% lateral load, up to 50% higher than the industry average.
FACTORY LATERAL LOAD TEST
Langa Industrial
Others manufacturers
0% 2% 4% 6% 8% 10% 12% 14% 16%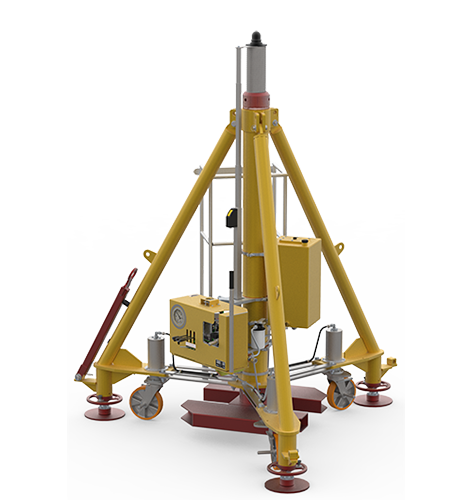 QUALITY & BENEFITS
Aircraft manufacturer homologation in main models.
Designed with the highest safety and quality standards.
Long service life in operation.
Factory load tested: 150% vertical and 15% lateral load.
Modular configuration with options to customize each unit to your specific requirements.
Robust design to reduce maintenance costs.
Cylinder tube and hydraulic extensions hard chrome plated.
Secondary seal ring for protection against contaminants.
All unpainted parts galvanized or zinc plated for corrosion resistance.
Jack sockets dimensions according to SAE standard AS8091.
CE certification and compliance with EN, ISO and IATA(AHM) regulations.
Skydrol resistant paint.
OEM After sales service.
At least 15 years of spare parts availability and in stock.
OUR TRIPOD JACKS
With our tripod jacks with load capacity from 2 to 180 tons maintence task with your aicraft will be improved and each unit can be adapted to your specific operation requirements thanks to their modular design.

Tripod jacks
XL LINE
The XL Line is our tripod jack family for wide body and narrow body aircrafts with high-end features as standard configuration.
Designed with a modular and flexible concept, tripod jacks can be adapted to your operation thanks to a wide range of options available.
XL Line tripod jacks allows to increase safety and reduce resources required during lifting operation. Starting from individual driven of each jack through its pneumatic or electrohydraulic pump, up to complete automatization of the operation only with one operator using HELPS control system, our family can be configured to customer's specific requirements.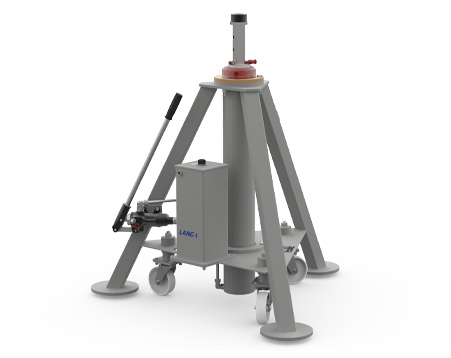 S LINE
The S Line is our product family specially designed to give service to regional and business jets fleets.
Keeping the highest quality standards, its basic concept allows a simple, safe and effective lifting task of your aircraft. S Line will convince you with its maximum efficiency and reduced cost relationship and always with the greatest results in operation.
Standard configuration is based on our experience with customer's most common operations all around the world, but its modular concept gives the option to configure each tripod jack to your specific needs.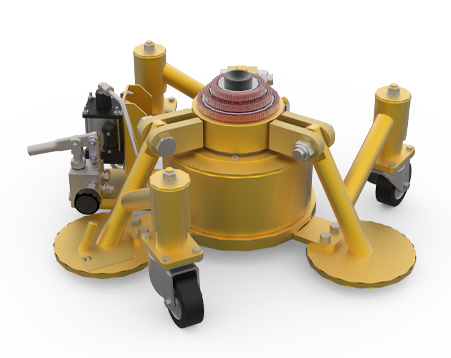 H LINE
Our H Line series has been engineered and developed for Helicopters. Our experience in defence sector for more than 50 years grants us to define tripod jacks product line with the best performance in operation with your helicopter.
This product line is the smallest one, but our multi-stage cylinders allow hydraulic extensions up to 1.200 mm keeping a very reduced weight.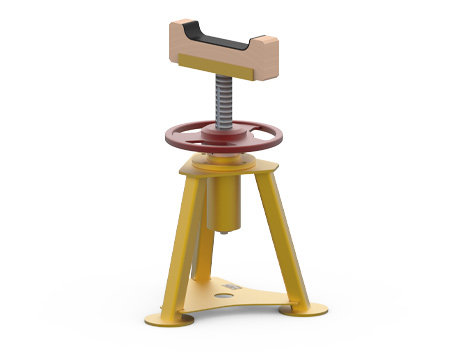 TAIL STANCHIONS
Our tail stanchions provides an additional support to improve safety during lifting or cargo operations with your aircraft.
Modular solution, with many options available, let the configuration of the product to your specific needs.

CONTROL EQUIPMENT
HELPS
Designed to control and monitor aircraft lifting operation with a set of tripod jacks, reducing time and resources and increasing precision and safety.
VIEW MORE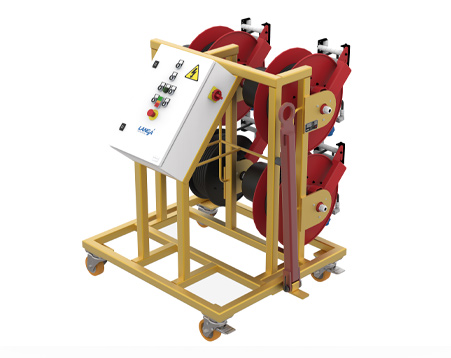 REMOTE CONTROL BOXES
On distance operation of a tripod jacks set, reducing up to 3 operators during the lifting task of your aircraft.
VIEW MORE

ACCESORIES AND RELATED EQUIPMENT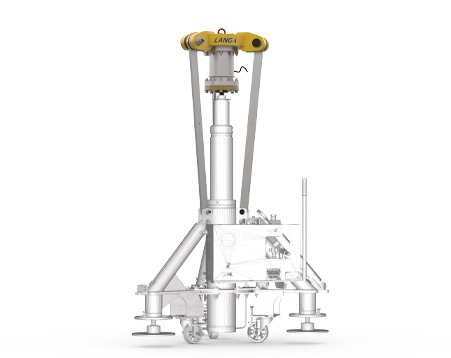 JACK TESTERS
Discover our universal jack testers, designed for all axle and tripod jacks existing in the market, from any manufacturer and from 5 t up to 200 t.
VIEW MORE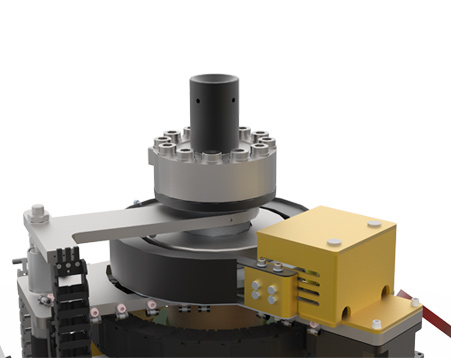 WEIGHING SYSTEMS
Load cells can be included to provide weight in each jack, for an easy aircraft weight and balance task.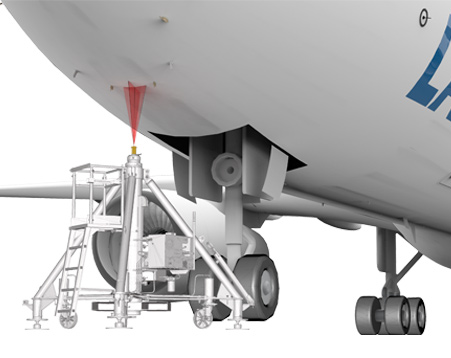 UNIVERSAL LASER TARGET SYSTEM
For a fast, safe and effective positioning of jacks under the aircraft fuselage.
Valid for Langa tripod jacks and of any other manufacturer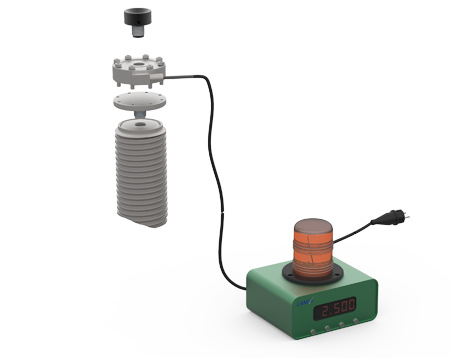 LOAD WARNING SYSTEMS
Used in the auxiliary safety jack to control the load applied, provides visual and audible warning to avoid unintentional movements.
Products
in Stock
To reduce lead times to our customers we have the most common equipment in stock to give service to your aircraft immediately.
YOUR FASTEST GSE PARTNER
Products
for Rent
Our rent alternative makes our equipment affordable in case of an urgent maintenance of your aircraft. Is the most flexible financial option and reduce your company investments.
EXPLORE THIS NEW GSE OPTION